Find out how to book a private tour or lecture.
Private tours and lectures
We can arrange a private tour of the collection or a private lecture on the latest exhibition or themes in art history.
Self-guided groups
Please note that from 4–10 July 2016, group visits will be via the Getty entrance only.
If you prefer, you can lead your own group around the Gallery on a self-guided tour.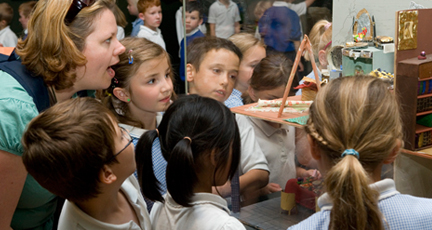 Prepare for your visit
Floorplans
You can purchase floorplans from Information Desks at the Gallery for £1. You can also download free floorplans in advance. Print one out to take with you on your visit:
National Gallery Floorplan (PDF 64k)