Find out how to book a private tour or lecture.
Private tours and lectures
We can arrange a private tour of the collection or a private lecture on the latest exhibition or themes in art history.
Self-guided groups
If you prefer, you can lead your own group around the Gallery on a self-guided tour.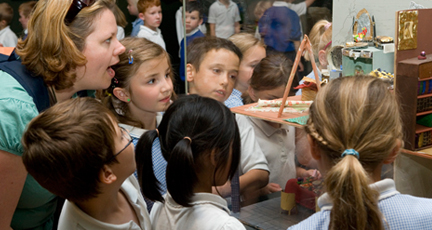 Prepare for your visit
Floorplans
You can purchase floorplans from Information Desks at the Gallery for £1. You can also download free floorplans in advance. Print one out to take with you on your visit:
National Gallery Floorplan (PDF 64k)