Ben Johnson: An Artist's Perspective
Take a tour of the collection with artist Ben Johnson – discover how painters throughout history have constructed architecture and space.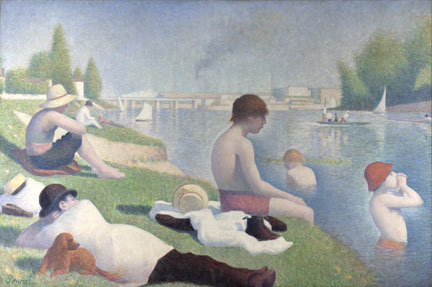 If this text remains on screen after the page has loaded, please install Adobe Flash and enable Javascript.
Ben Johnson looks at Seurat's use of aerial perspective and discovers a well-organised mind at work. Find out how Seurat was concerned with the advancement of painting in the 19th century.
Hear more from Ben Johnson's tour
More about this painting