Case Studies
Credit Suisse and the National Gallery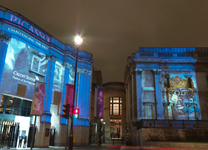 The Gallery and Credit Suisse have been partners since 2008. Find out more about the ways we work together:
Hewlett Packard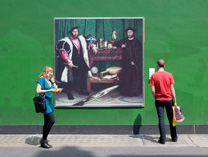 The National Gallery's association with Hewlett Packard began in 1996 with donations of equipment to the Gallery's scientific department. Since then the partnership has evolved into a multi-faceted relationship, which has included:
Working together to create the first ever Print-on-Demand service
Support for the Gallery's East Wing project with hoardings in Trafalgar Square
Storage of the digitalised collection – and making this available to visitors through the ArtStart terminals
The award-winning Grand Tour of National Gallery paintings, which took reproductions of paintings out of the Gallery and into the city
Support for an HP Fellow in the Scientific department.
The theme throughout these initiatives has been an issue of interest to both parties: the reproduction of colour. This has created a true partnership, whereby both partners benefit from the association.
AXA
The National Gallery's 2008 autumn exhibition, Renaissance Faces: Van Eyck to Titian, was sponsored by AXA.
As part of this sponsorship, AXA held a number of events around the exhibition for their clients and staff. Prominent branding was included on tube posters, advertisements and key posters in an extensive marketing and press campaign.
AXA involved several of their businesses, creating a holistic sponsorship approach. AXA Art, AXA Investment Managers and AXA UK all shared the sponsorship opportunity, catering events and benefits round the exhibition for their audience of clients and colleagues.
In addition, the AXA Foundation sponsored the exhibition when it moved on to the Prado in Madrid, creating a seamless base of support for the entire exhibition programme, and reinforcing AXA's international position during their key advertisement launch.
Eurostar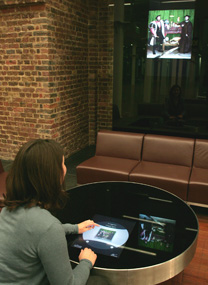 In 2008 Eurostar launched National Gallery StationMasters at St Pancras International, an interactive, cutting edge digital art gallery of National Gallery paintings for international travellers.
StationMasters can be enjoyed by the millions of people who pass through the high-speed rail gateway between the UK and mainland Europe. The Gallery and Eurostar worked together to develop the content and delivery of StationMasters, which has been extremely well received.
As part of this relationship, Eurostar has been a Corporate Member of the National Gallery since 2008. It has used its benefits for client events, and also to educate its staff about the works contained in the StationMasters terminals.