Self-guided groups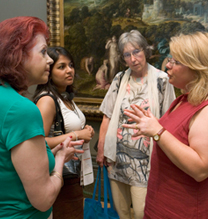 Self-guided groups are welcome at the National Gallery.
If you plan to lead a group, we recommend you:
Book at least a month in advance
Keep group size to 30 people
Spend a maximum of 20 mins at each painting.
Please check in at the Sainsbury Wing Information Desk on arrival.
To ensure ease of movement around the Gallery for all visitors, we don't allow lecturing in temporary exhibitions.
If there are children under 16 in your group, please ensure they are supervised at all times, with at least one adult for every 10 children.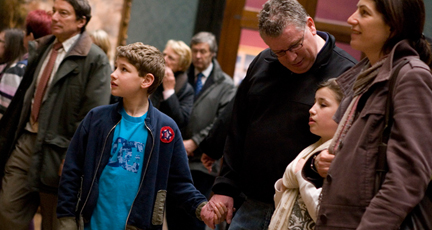 Prepare for your visit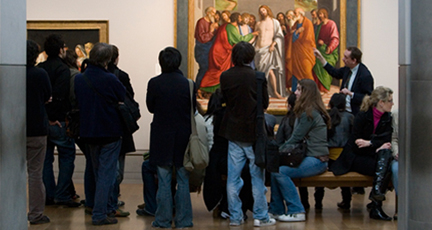 Book a self guided group
Phone 020 7747 2449, fax 020 7747 2423 or email selfguided@ng-london.org.uk