The Turner bequest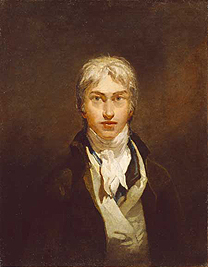 From the very beginning, the National Gallery's collection had included works by British artists. By the mid-1840s, the rooms of the National Gallery had become overcrowded.
When Robert Vernon presented a large gift of British works to the Gallery in 1847, they had to be displayed elsewhere: first at Vernon's private house, and later at Marlborough House.
Not long afterwards, the artist Joseph Mallord William Turner bequeathed over 1000 paintings, drawings and watercolours. When they came into the collection in 1856, they had to be displayed at South Kensington, along with the Vernon collection, which was moved from Marlborough House.
In 1876 the National Gallery was enlarged, and the paintings were returned to Trafalgar Square. However, by this time a precedent had been set for exhibiting British works in separate premises.
Read the full feature about The Turner Bequest