Support the National Gallery
Detail from Vincent van Gogh, 'Sunflowers', 1888
How your gift helps
The magic of the National Gallery's paintings captivates visitors from all over the world. Great paintings capture our imagination, engage us intellectually and absorb us emotionally. Masters like Leonardo da Vinci, Titian, Rembrandt and Van Gogh inspire us with their vision, talent and the exquisite beauty of their work. Every painting at the National Gallery takes the viewer on their own voyage of discovery.
The work of the Gallery
We care for this world class collection on behalf of the nation, for today's public and for future generations. Every year, the Gallery welcomes over 4 million visitors through its doors, free of charge. We have an established reputation for excellence in our scientific and scholarly research.
We also provide free adult education and help tens of thousands of school children every year to discover and enjoy great paintings. Our programmes extend to people in remote locations, to the elderly, the infirm and those in hospital – to many who cannot visit the Gallery itself through our outreach and electronic programmes.
By becoming a supporter of the National Gallery you help the Gallery:
Acquire great pictures for the collection
Look after the paintings in its care, so none are lost or damaged
Maintain free admission and access for all
Ways your gifts help
These are just some of the ways private gifts help the National Gallery:
Donation boxes
Each time you visit the Gallery and generously give to the donation boxes or at the cloakroom, the Gallery benefits.
Here are some of the ways your coins and notes add up:
£50 enables a school to visit, or pays for a Magic carpet storytelling session
£100 provides a lunchtime talk or guided tour for Gallery visitors
£250 enables a painting to be examined by an expert conservator
Enhancing the collection – framing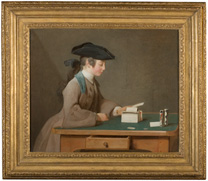 Frames have always been subject to the changing tastes of generations of picture lovers, unless they are actually attached to the paintings. As a result, few of the Gallery's paintings have retained their original frames. Probably less than a fifth of the current framings in the Gallery can be regarded as 'ideal'. Private support from donors helps the Gallery to purchase outstanding frames when they become available. Some examples of frames purchased with the generous support of private donations include: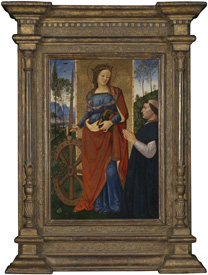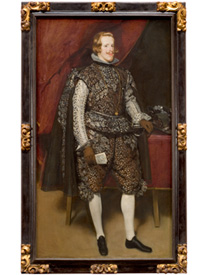 If you are interested in funding a specific programme or department at the Gallery please contact us:
development@ng-london.org.uk
Next: Fundraising appeals